Franziska Tanner
November 25 2009 06:59:50 AM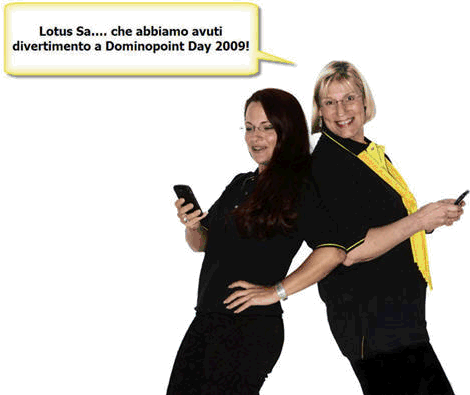 Ciao lettori gentili! We're back from Italy, where Franziska Tanner was invited to present at DominoPoint Day 2009, held at the IBM Forum in Milano. Over 570 people attended what is the largest free Lotus/Domino user group event in the World (that we know of) that was held on November 13th, 2009.
DominoPoint Day not only had the best coffee EVER, it also had the best, or rather most effective and innovative marketing initiative EVER. The final result of this effort is being posted by the fine folks at DominoPoint soon but until then, check out this neat "making of...." video.
And in case you're interested in Franziska's "Come farsi licenziare Facilmente" presentation slides, here's the Italian version she used. We'll post the English version in our second blog post about this great event.
Lastly, for a play by play of the actual day, go to this
DominoPoint Blog
post, written by one of the organizers. Hope you speak Italian though :)