Becky Lomangino
March 3 2010 10:36:52 AM
Update:
Hotmail has now followed gmail, and all messages sent through the hotmail mail servers will say 'Sent By' [hotmail address].
iPhone/Gmail users have been dealing with the annoying "on behalf of" indicator on all sent messages for a long time now. Gmail allows you to send and receive email via multiple email accounts but messages sent from the iPhone almost always contain a heading like this: From [other email address] "on behalf of" [gmail address].
GMail recently "fixed" this problem by allowing you to choose a different outgoing SMTP server on your Gmail account. We were thrilled with this new development and rushed to Gmail to try it out. After entering our martinscott.com smtp server settings, Gmail came back with an error "Remote Server does not support TLS code(500)." Turns out, Gmail wanted our Domino server to support TLS/SSL authentication for SMTP. This was a big letdown, since many Lotus Domino environments are not set up this way. So we continued to look for a solution.
We then learned that Windows Live Hotmail added POP3 and SMTP support for its free user base (previously, it was only available to paid Windows Live Hotmail Plus subscribers). With this new information, we went about creating a Hotmail account, and linking an iPhone to it. After running through the setup (details below), we sent an email from the iPhone (using our Lotus Notes email address) to another email address. We opened the email with much trepidation and were almost giddy when there was no sign of "on behalf of" or Hotmail or any indication that it came from anywhere but our Lotus Notes email address. We have since tested sending emails to many different email accounts and the result has been the same for all. Goodbye "On Behalf Of"! We won't miss you.
Wondering how to get your Lotus Notes email to Hotmail (or anywhere else for that matter)?
MartinScott's WirelessMail
forwards copies of your important email to ANY email-addressable wireless device, including iPhone, BlackBerry, Droid, Palm/Treo, PocketPC, Symbian, cell phones and pagers. You can even use it to forward Notes mail to another email account.


To link Hotmail to your iPhone
Create or update your existing Hotmail account
You will have to add your Lotus Notes email address as an authorized reply-to address in your Hotmail account. Go to Hotmail.com, log into your account.
In the top right corner, select to Options / More Options
Under 'Manage your account', click 'Send and receive mail from other e-mail accounts'.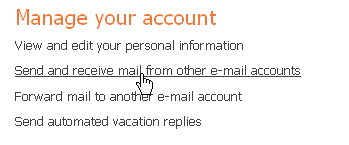 At the bottom of the screen, click 'Add another account to send mail from'.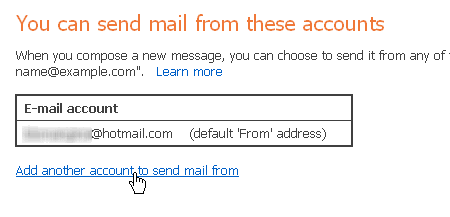 Enter your Lotus Notes email address as a reply-to address and click 'Send verification e-mail'.
Hotmail is going to want to confirm that your Notes email address is legitimate, and will send you an email verification link.
Once you have verified your Lotus Notes email address, it will be added under your Hotmail address. Click on 'Use as default' to make this your default 'reply-to' address.

With the Hotmail settings complete, now it's time to update your iPhone.
On the iPhone, Tap Settings > Mail > Add Account > Other
Fill in the fields using the information below:
Name: First Last
Address: your Lotus Notes email address
Password: your Hotmail password
Description: (optional)
Tap Save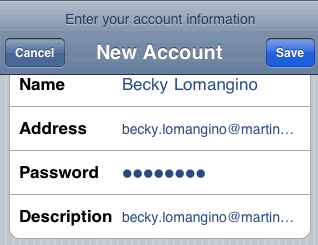 Choose POP (not IMAP)
Under Incoming Mail Server, type the following:
Host Name: pop3.live.com
User Name: your Hotmail address
Password: your Hotmail password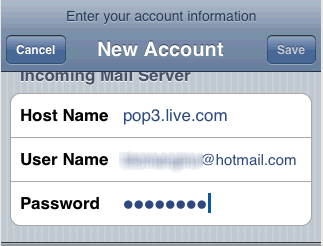 Under Outgoing Mail Server (SMTP), type the following:
Host Name: smtp.live.com
User Name: your Hotmail address
Password: your Hotmail password
Tap Save.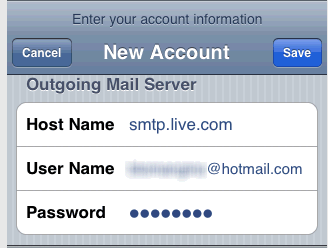 You can now receive mail from Hotmail and send mail (through Hotmail) but have emails look as if they came from your Lotus Notes address.